Monsoon PCB Board
Genuine Aqua Flow Products Universal PCB Board
PCB Board Fully Compatible With All Stuart Turner Pumps
Compatible With All Monsoon and Universal pumps 1.5 Bar,  2.0 bar, 3.0 bar, 4.0 bar Positive and Negative  Head Pumps.  Also Compatible With ST55 /ST66 Pumps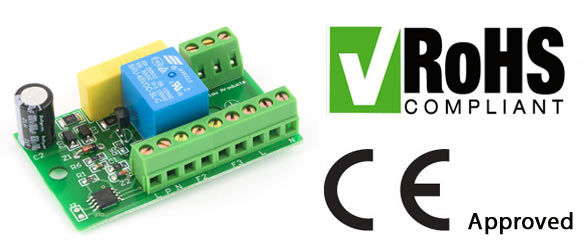 This Monsoon Pump PCB board is manufactured to the highest standards and is compatible on all Stuart Turner Monsoon and Universal Pumps.
This board is designed to be easily installed and compatible with ST55, ST66, M330N, M550N, Monsoon and Universal 1.5 Bar 2.0 Bar, 3.0 Bar, 4.0 Bar positive and negative head water pumps.
This PCB Board is CE Approved and RHOS Approved
Each board comes complete with fitting instructions.
£25.00

For use  with all  Stuart Turner pumps including the following
Stuart Turner Pump Models
Monsoon  1.5 Bar  Negative & Positive Head
Monsoon  2.0 Bar  Negative & Positive Head
Monsoon  2.5 Bar  Negative & Positive Head
Monsoon  3.0 Bar  Negative & Positive Head
Monsoon  4.0 Bar  Negative & Positive Head
Monsoon Universal  1.5 Bar  Negative & Positive Head
Monsoon Universal  2.0 Bar  Negative & Positive Head
Monsoon Universal  2.5 Bar  Negative & Positive Head
Monsoon Universal  3.0 Bar  Negative & Positive Head
Monsoon Universal  4.0 Bar  Negative & Positive Head
M330N Negative Head
M550N Negative & Positive Head
ST55 Positive Head
ST66 Positive Head